Chandigarh, August 26: The Punjab and Haryana Court on Saturday notified that the hearing on "quantum of sentence and pronouncement of the sentence" will take place in Rohtak's Sunaria jail. The government has been directed to make security arrangements at the jail to ensure there is no repeat of the violence. Earlier, the authorities had planned to conduct the sentencing via video-conferencing.
On Friday, Ram Rahim was also flown to the jail in a private chopper even as violence, arson and rioting swept through Haryana and left 32 people dead and property worth crores damaged.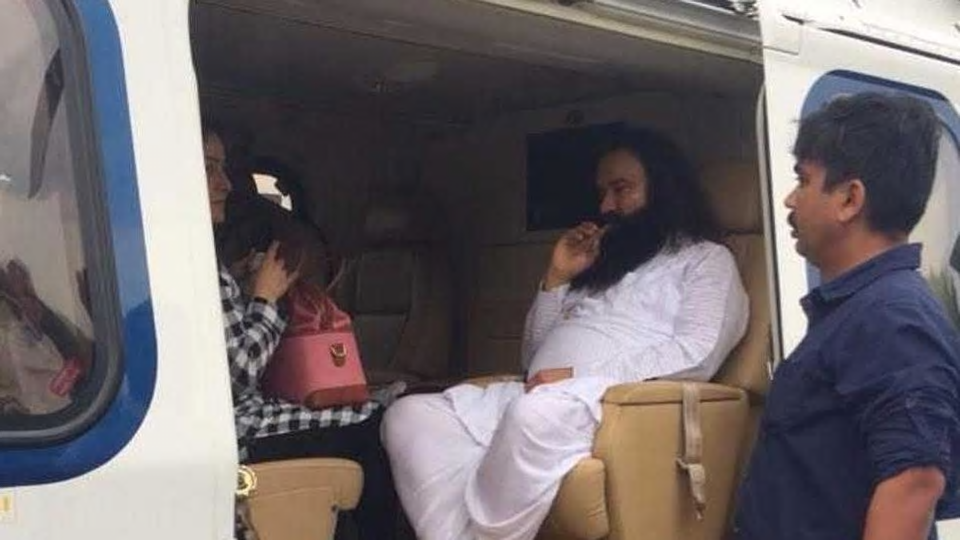 The violence reached parts of New Delhi, too, as four coaches of a parked train at Anand Vihar Railway Station and two buses in Loni area were set ablaze by the Dera chief supporters. In the view of violence that spread through Haryana and Punjab, Section 144 was imposed in 11 districts of Delhi.
Haryana chief secretary DS Dhesi denied that the convicted godman was being provided VIP treatment by the state and the police in prison.
The DGP and chief secretary, however, could not explain why a woman, said to be the sect chief's daughter, was allowed to board the helicopter used to transfer the godman to the prison after he was taken into custody.
Discussions
Discussions