Amritsar, Feb 14, 2018: The Punjab Police on Wednesday registered a case against a farmer in Amritsar district for allegedly stripping five children after they pulled out some radishes from his fields.
The farmer, AS Latti, had allegedly stripped the five boys of Sohian Kalan of their clothes on Sunday and had chased them for at least three km to teach them a lesson.
The victims, who were later found in their undergarments despite rainy and cold weather, narrated the incident to a person from the village who made a video of the same. The video went viral in the past two days.
The victims said that they had entered the field of the farmer while trying to catch a kite. Some of them pulled out the radishes following which the farmer got angry and caught hold of them.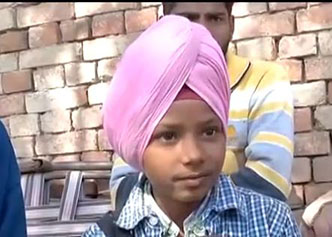 Though there was tension in the village as the victims belonged to the Dalit community, their families lodged a police complaint only on Wednesday following which police investigated the matter and booked the farmer.
News source: http://www.babushahi.com
Discussions
Discussions